Creative & Performing Arts
Creative Arts
Campers can stretch their imaginations, unleash their inner artist, and explore their creativity in our Creative Arts Program. Camp is a place to try something new, so we offer many arts activities that are not found in school programs. For example, campers learn to sew quilts, make candles and soaps and experiment with metal arts to create custom jewelry.
Our passionate instructors teach and inspire campers, and help each one to discover new talents.
Imagination Explored
Our Arts Center offers painting and drawing, culinary arts, a fully-integrated digital recording studio, sculpture, metal-smithing and much more. Campers love building in the wood shop, spinning pottery on the wheel and creating routines for the talent show.
If something a little quieter is preferred, campers head to the lake with their easel and palette or make colorful friendship bracelets for fellow campers.
All campers are encouraged to explore the arts and tap into their creative potential! See what creative activities we offer below!
Beadwork
Cartooning
Ceramics
Kiln work
Computers
Cooking
Crafts
Dance
Drama
Jewelry Design
Music
Sculpture
Sewing
Stained Glass
Tie-dying
Videography
Woodworking
Performing Arts
Our Performing Arts Program at Cody includes gymnastics, comedy, circus arts and more! Campers can dance, sing, and play instruments. Those with a flair for performance may even participate in technical classes and frequent stage productions at the Cody Theatre.
In addition, Camp Cody has a dynamic music program for those who wish to learn or improve guitar riffs, ukulele chords and piano skills. Budding musicians, as well as those who have never played an instrument in their life, will have the opportunity to learn and grow at Cody.
Coaches, Teachers, Artists
As with all of our coaching and instructional staff at Cody, our Creative, Performing, and Music staff is knowledgeable, passionate and experienced teachers. Many are studying their field for their bachelor degrees, are collegiate-level performance artists or are experienced teachers in their craft.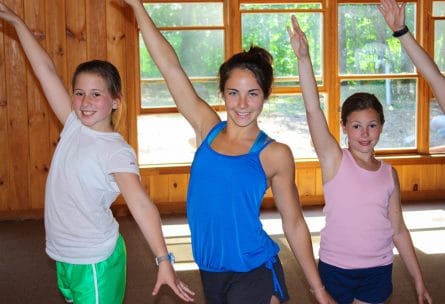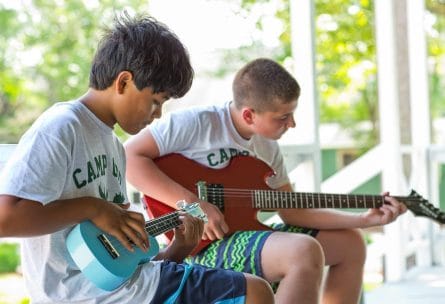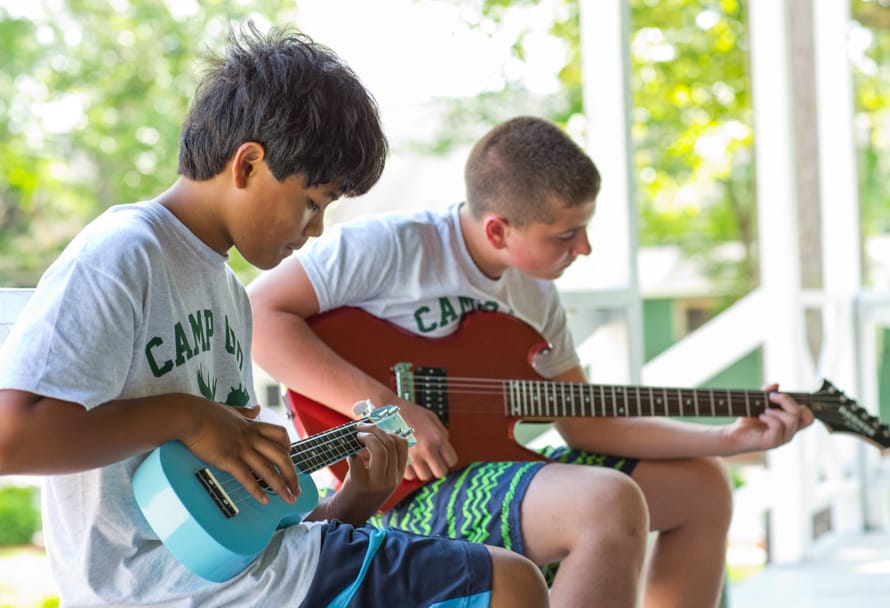 See everything they offer to campers below!
Ballet
Circus Arts
Costuming
Guitar Lessons
Gymnastics
Hip Hop
Improv & Comedy
Jazz Dance
Modern Dance
Musical Theatre Performances
Piano Lessons
Stage Design & Construction
Stage Makeup
Tap Dance
Voice
Ukulele Lessons
Beyond the Arts…