Philosophy
Your Partner in Parenting
As directors, we appreciate the trust you place in us each summer, and we take our responsibility for your camper's experience very seriously.  Accordingly, our primary focus is maintaining a safe and respectful environment that encourages both personal growth and creates an unforgettable summer experience.
Regardless of what age a camper joins us, we work hard to make them feel like part of the Cody family. We travel around the country (and world) meeting all of our first-time campers to ensure we deliver the best possible summer camp experience.
Focus on the Individual 
At Camp Cody, we believe that carefully tailoring the summer experience to the individual camper creates, on a larger scale, a successful and enjoyable summer for all campers.  In advance of camp, we conduct home visits or connect with parents so that we get to know our campers' background and interests.  Using this information, we work with each camper to choose a schedule that incorporates his or her individual interests while still challenging him or her to try new things and build new skill sets.  We also thoughtfully craft each cabin community to create the best bunk possible for each camper, and we designate meal seating and travel seating to off-site trips to ensure that campers make new friends outside of their bunks and have an opportunity to learn from all of our counselors.  It might seem like overkill, but this attention to the individual is what creates a cohesive and supportive camp community, and makes for an unforgettable summer.
Growing Up At Cody
A big part of growing up is exploring new interests and making choices, which is why we designed activities according to our Progressive Programming structure.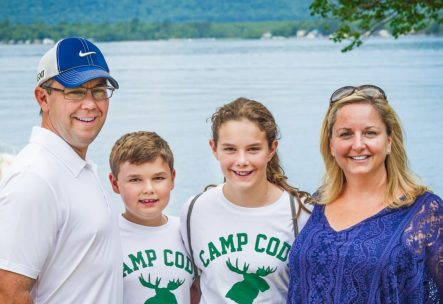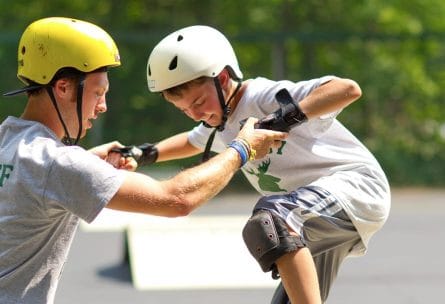 Our program provides for more choice as campers age, as well as a variety of new activities and trips to guarantee that every summer is unique. Customizable, flexible schedules suit individual interests, abilities, and goals  — but our programming still provides shared experiences.  Whether it's a bonfire on our private beach, one of our themed dances or the sudden outbreak of songs being sung in the dining hall, every day at Cody encourages individual exploration while still bringing the camp community closer together.
Learn About Progressive Programming
Role Models
Identifying, hiring and retaining outstanding staff members is what makes the Camp Cody community particularly special. Our staff consists of education majors, graduate students, college athletes, lifelong coaches and a wide range of other professionals who have dedicated their careers to youth development.
More than anything else, we look for staff who can serve as outstanding role models for our campers.


With more than 200 counselors for 400 campers, Cody has one of the best camper-to-staff ratios of any camp in the country.
Our Commitment to Communication
From the first time you visit our website, give us a ring, or walk onto our campus, you will be greeted by a year-round Cody team member devoted to helping you and your camper.
Our focus on individual attention and programming necessitates an open line of communication with our Cody families.  Throughout the pre-camp season, we will connect with you to learn more about your camper.  Your family will also receive detailed information about what to expect and how to prepare for the summer season.  If you would like to meet a Director, we make home visits across the United States and around the world to get to know our new campers and their families.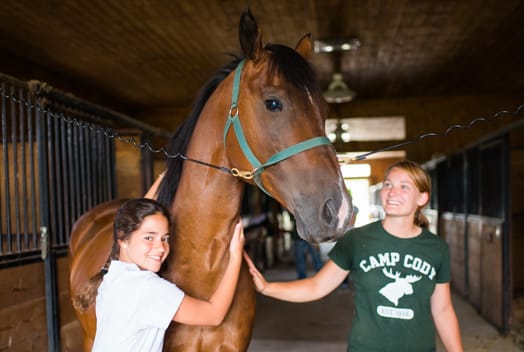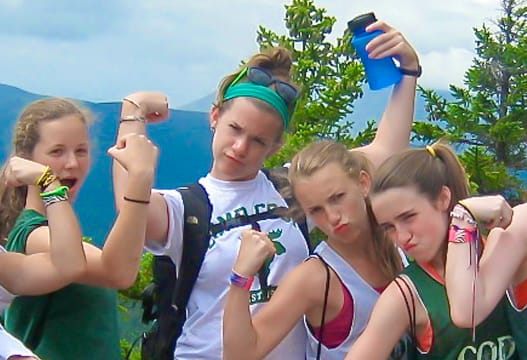 We keep you up-to-date with your camper while they're away.  Philip, our Camp Director, posts hundreds of photos each day on his Facebook Profile along with video highlights.  We know what it's like to be a camp parent and a camper — many of our staff members have been at least one or the other — so we always keep in touch regarding the camp experience while your child is here.
If you haven't read the A Cody Case Study? blog post yet, it's a great example of how we put this philosophy into action! And, if you want to know more, request our First Timer's Guide for parents and campers.