Health & Wellness
Organic, Fresh & Local
Campers eat buffet-style with their bunkmates and counselors at every meal and enjoy a large selection of yummy foods that will satisfy even the pickiest campers.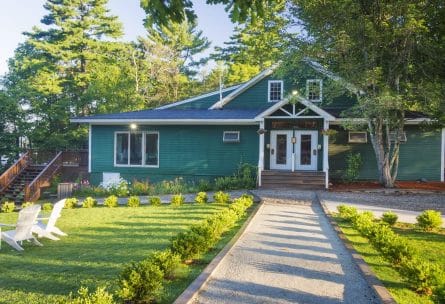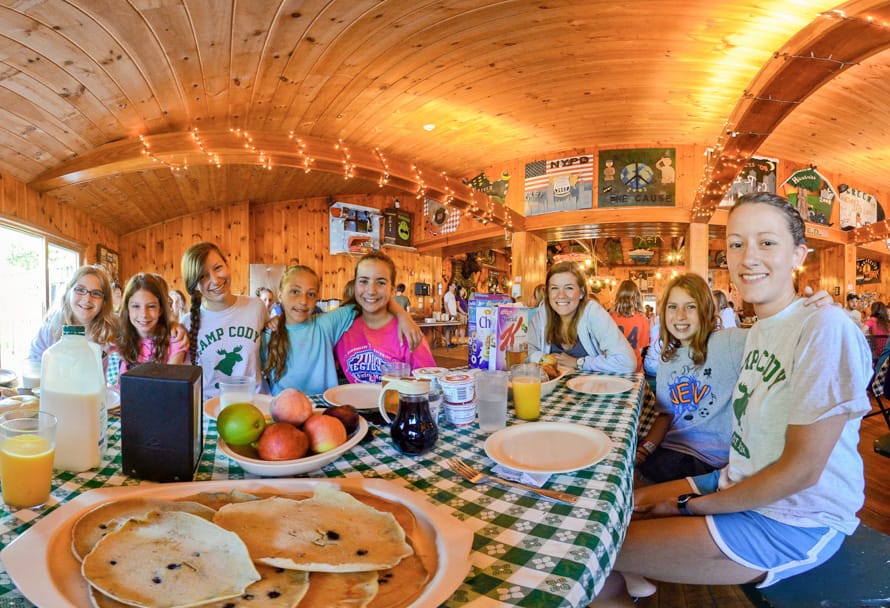 We source a number of organic ingredients (including beef, chicken, and pork), dairy, eggs and produce from local farmers. This way, we support our local community and we are healthier too!
In addition to the main meals, there is a pastry bar, fresh fruit, yogurt, cereals and granola at breakfast. At lunch and dinner, campers always have the option to visit the salad and sandwich bars.
Between meals, hungry campers can enjoy healthy snacks and beverages (and some treats!) available around-the-clock. If there is something else that your camper requires, Cody is happy to work with families to accommodate special diets and nutritional needs.
An Allergy-Free Menu
While our menu is extensive, we are cautious about the foods we provide and do not offer any common food allergens. We are proud to be a nut-free campus and our chef is great about offering fantastic alternatives and a wide array of options to suit all campers.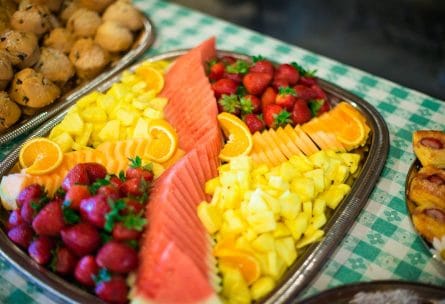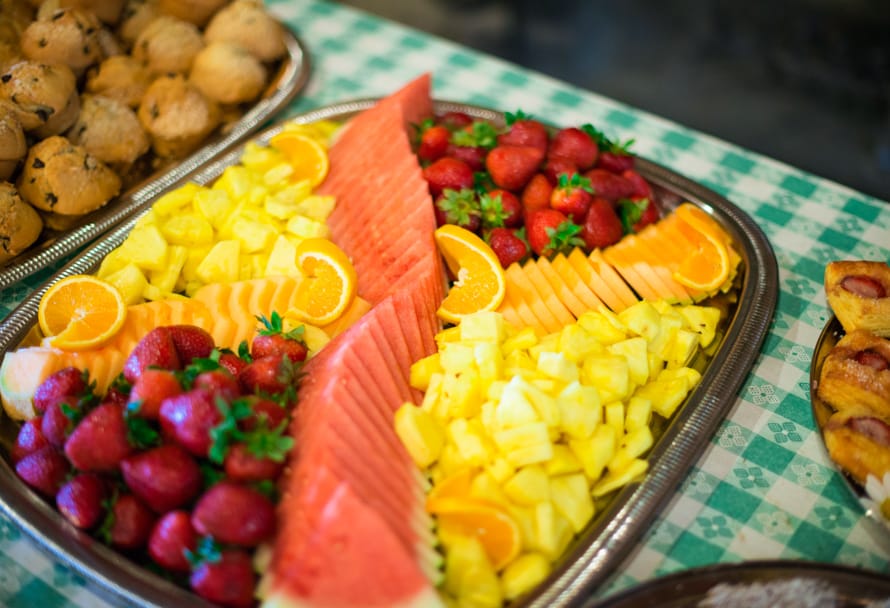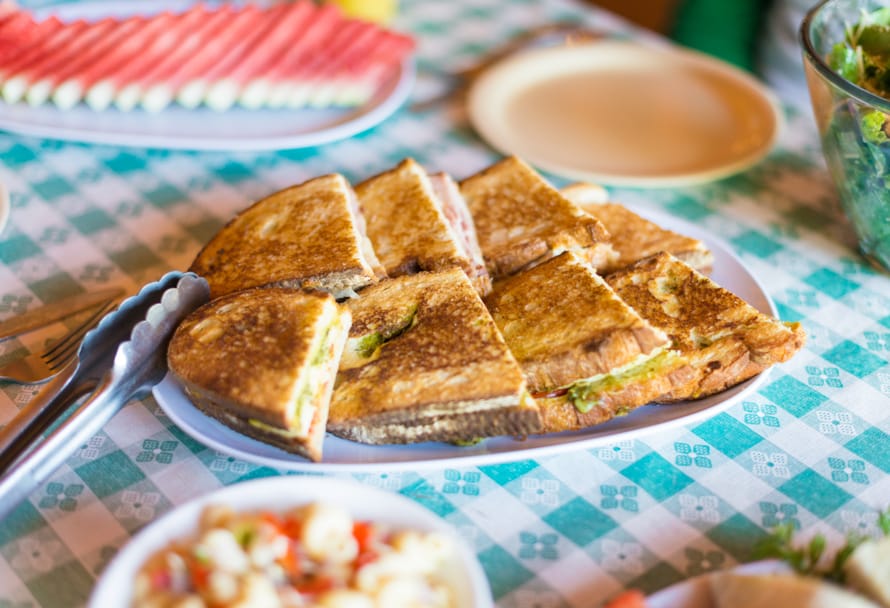 Parents of campers with special diets should inform us of their child's nutritional needs. Not to worry — any dietary information is requested on our required parent forms so we don't miss it! We've been around for 90 years, so we're no stranger to special diets.
If you have any questions or concerns, please feel free to ask. We are happy to do everything we can to ensure your camper's health and safety.
Safety Doesn't Happen By Accident
Our newly-built, modern Health Center has all of the latest medical equipment and tools to care for our campers who are not feeling 100%. The facility includes ten sick rooms for campers who are under the weather. Parents will be notified by our medical staff if a camper needs to spend a night in the Health Center, needs to visit a doctor or requires medicine.
Our registered nurses live on-site and are always available at a moment's notice. We also have an on-call doctor who will visit as necessary. In addition to our medical staff, everyone employed at Cody is first aid trained and CPR certified through the American Red Cross.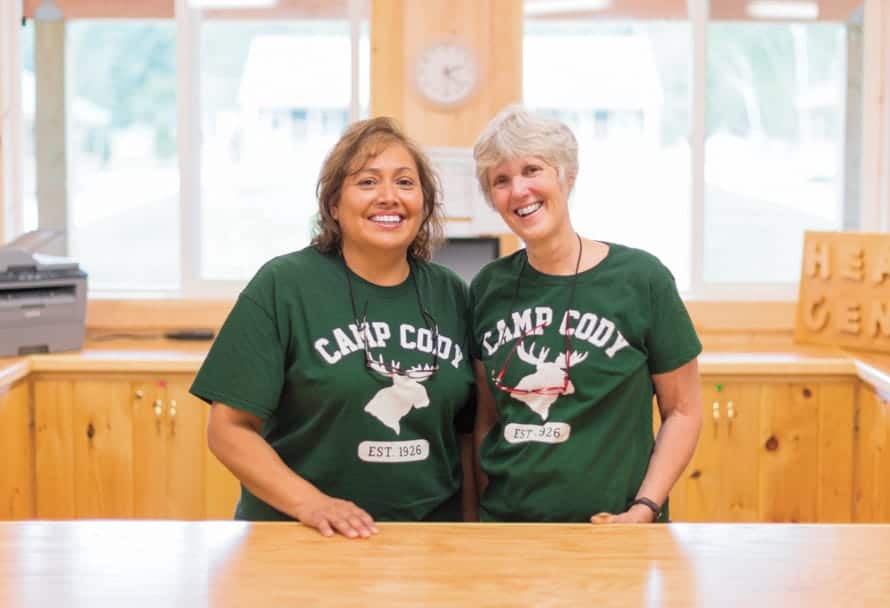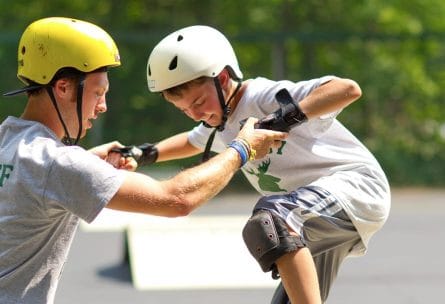 We don't take safety lightly. While we do everything we can to avoid accidents, we would be remiss to say they never happen. When they do, campers have highly-skilled medical staff to take care of them. In the unlikely event of a severe medical emergency, the camper will be transported to the Huggins Hospital in Wolfeboro, NH, just fifteen minutes away, to be professionally treated.
Medication at Camp
All medications brought to camp must be in original containers and will be kept in the Health Center (with the exception of inhalers, EpiPens and prescription dermatological creams). Neither campers nor staff are allowed to keep any medication in their cabin, including vitamins and over-the-counter medicine.
All medication MUST be documented with the specified dosage on the Health History form. You can update this form in your MyCampCody account, should your child's medical information change or need to be updated.
Due to regulations, all domestic campers' medication must go through CampMeds, an organization that fills campers' prescriptions in daily dosage packages. CampMeds sends the daily dose packages directly to Cody so your camper's medication will be ready upon their arrival.