Waterfront
Lake Life at Cody
Our waterfront on the shores of Ossipee Lake is spectacular, and we don't take it for granted. Every day, campers enjoy the lake. Just as there's no shortage of activity options on dry land, there is a long list of activities in and on the water!
Sport & Leisure
Life at the lake can be as relaxing or exciting as campers want it to be. Camp Cody offers a world of opportunity for campers to get out of their comfort zone and try something new.
Whether it's lake tubing with friends, racing through the phenomenal Wibit waterpark course, doing yoga on the beachfront or enjoying a stand-up paddle board session, Ossipee Lake has something for everyone.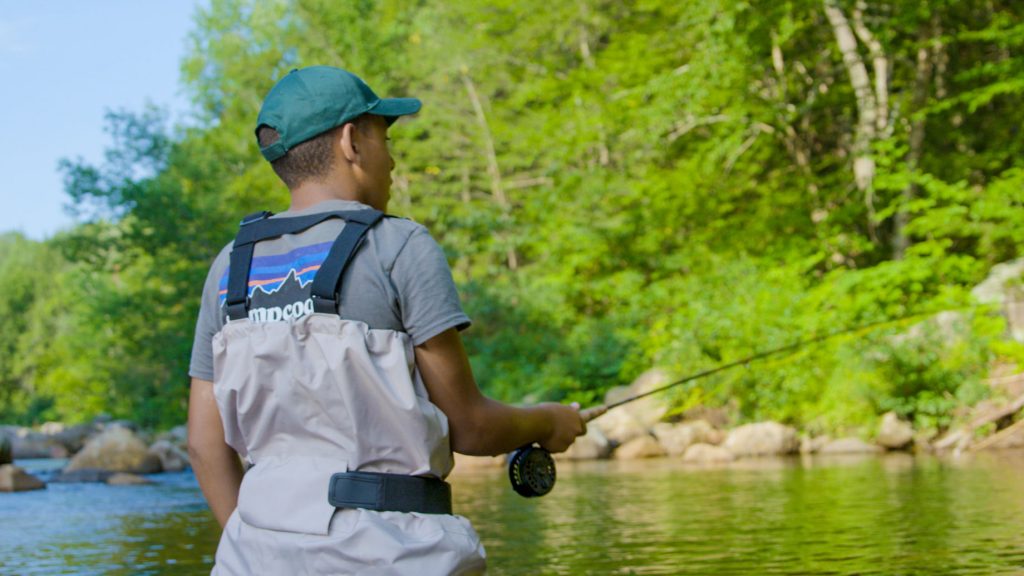 In & On the Water
Whether a camper is learning to swim for the first time or mastering their backstroke skills, campers love our lakefront and the opportunity to swim at our own private beach.
Safety is our #1 priority on the waterfront, meaning swimming is at the core of our lake life. Swim classes are both instructional and fun, teaching campers the basics so they can do anything they want to in the water! Campers who are especially interested in swimming can also participate in the American Red Cross swim program.
Everyone has the opportunity to try all of our water activities, from stand-up paddle boarding to waterskiing, kayaking, wakeboarding and more.
Cody campers have the best of both worlds – time spent out on the water can be instructional or recreational, so campers always have something new to learn and fun activities to enjoy!
We always have multiple certified lifeguards and American Red Cross Water Safety Instructors present anytime campers are in or around the water. In our swim lesson program, instructors work with the same children until they have completed their lessons and campers are in small groups based on skill level.
Even our most timid swimmers have an opportunity to thrive in the water, as they are encouraged by our mature, professional swim staff.
Each camper's achievements are recorded so parents can keep up with their camper's progress. Take a look at our waterfront offerings below!
Canoeing
Kayaking
Wibit (our waterpark course)
Sailing
Swimming
SUP (stand up paddle boarding)
Tubing
Wakeboarding
Waterskiing
Water Carnival
Water Polo
Water Volleyball
See Our Other Activities!