Tennis Lessons
Individual Style, Team Spirit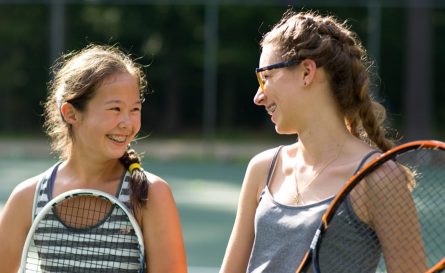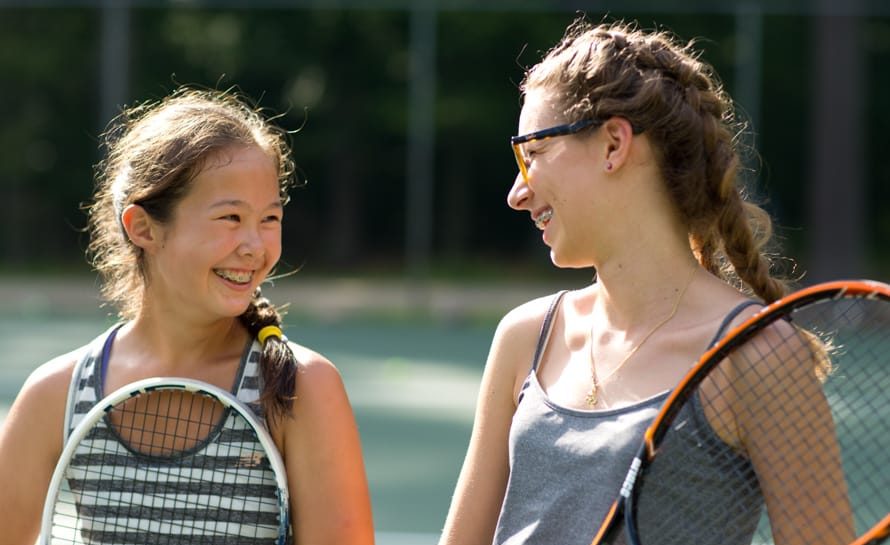 Campers are given the opportunity to enhance their tennis skills in small group or private individual tennis lessons. Small group lessons allow campers to receive instruction with their friends, cabin mates and other tennis players. Private lessons provide one-on-one instruction in a motivating and fun environment.
Campers attend lessons during their free time and do not miss activities for these lessons. Cody provides all necessary equipment for the lessons and has a variety of racquet sizes and grips.
From Start to Finesse
Cody's Head Tennis Instructor evaluates each camper's skill level and builds upon those skills while encouraging a passion for the game of tennis.
Campers who have never played before become familiar with the fundamentals, equipment and basic strokes, all while developing fitness, court movement and footwork. Campers learn the parts of the tennis court, rules and regulations for matches and racquet handling skills, including a strong forehand, backhand, volley and overhead serve – from start to finesse!
Rock the Court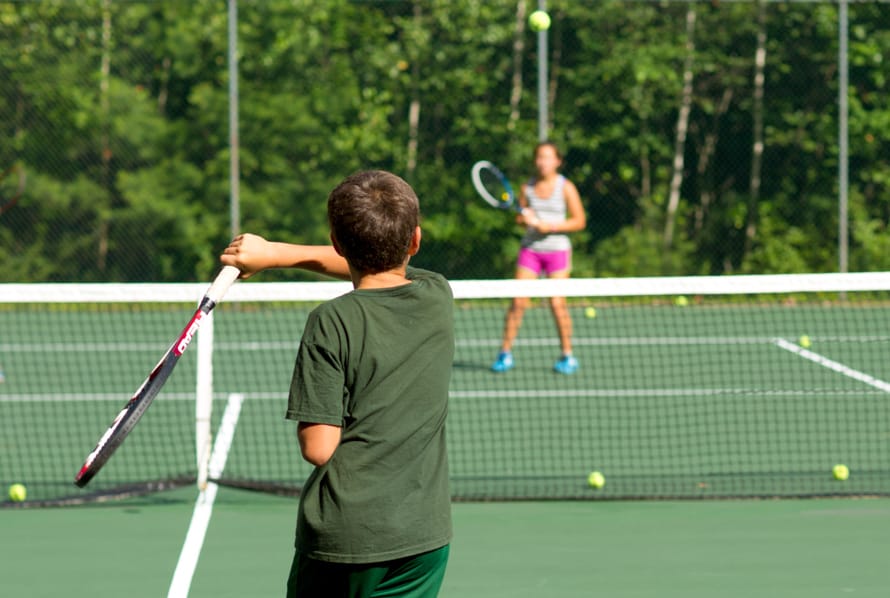 As campers advance, they will improve their strokes with spins, topspins and slicing while developing approach shots and refining volleys and second serves. Campers will hone control, power and timing through fast-paced drills, game strategies and point play. They can also play singles or doubles during their lessons!