Fly to Camp
Many campers come to Cody from afar. Campers flying to Cody alone are required to be on a direct flight and should fly into Boston Logan International Airport. From there, campers will be welcomed inside the airport by Cody staff who will then accompany them on private buses and vans to our campus in Freedom, NH.
The Cody Welcome Team ensures that campers arrive to Cody safely and promptly, and make the trip fun! It's a great way for campers to get a jump-start on their camp experience and to make friends with other campers before even arriving on-campus!
We do ask that all campers arriving by air and using camp transportation from Boston Logan to arrive one-day prior to the start of their session. Those campers should arrive on the following days listed below between 12:00 noon – 5:30 pm:
Session 1 arrival June 22, 2019
Session 2 arrival July 6, 2019
Session 3 arrival July 20, 2019
Session 4 arrival August 3, 2019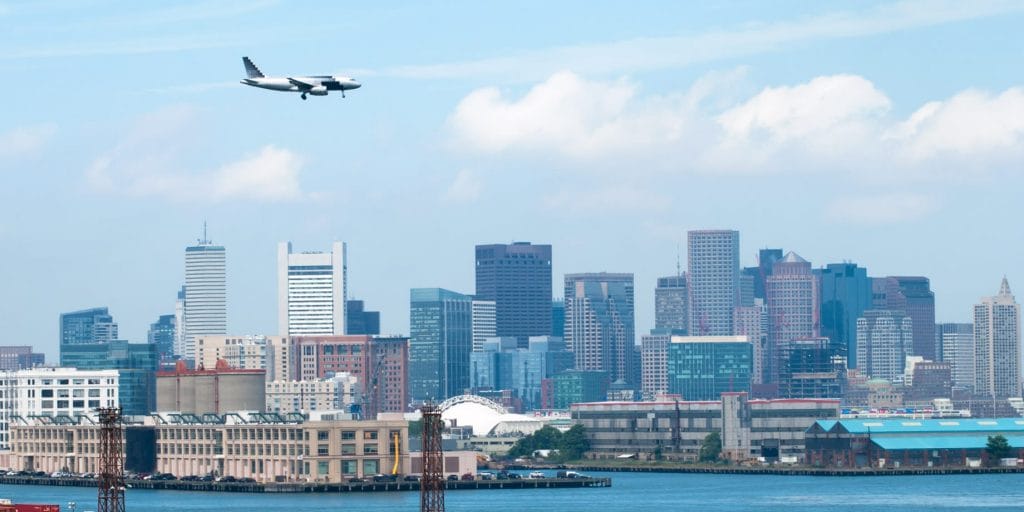 To take advantage of this program, campers must be registered for the program beforehand and will be charged an additional fee for this transportation service. This can happen either at the time of enrollment or by contacting us.
Alternatively, campers may also arrive to Cody via bus or by driving/drop off.